Salt Lake City is LGBTQ Friendly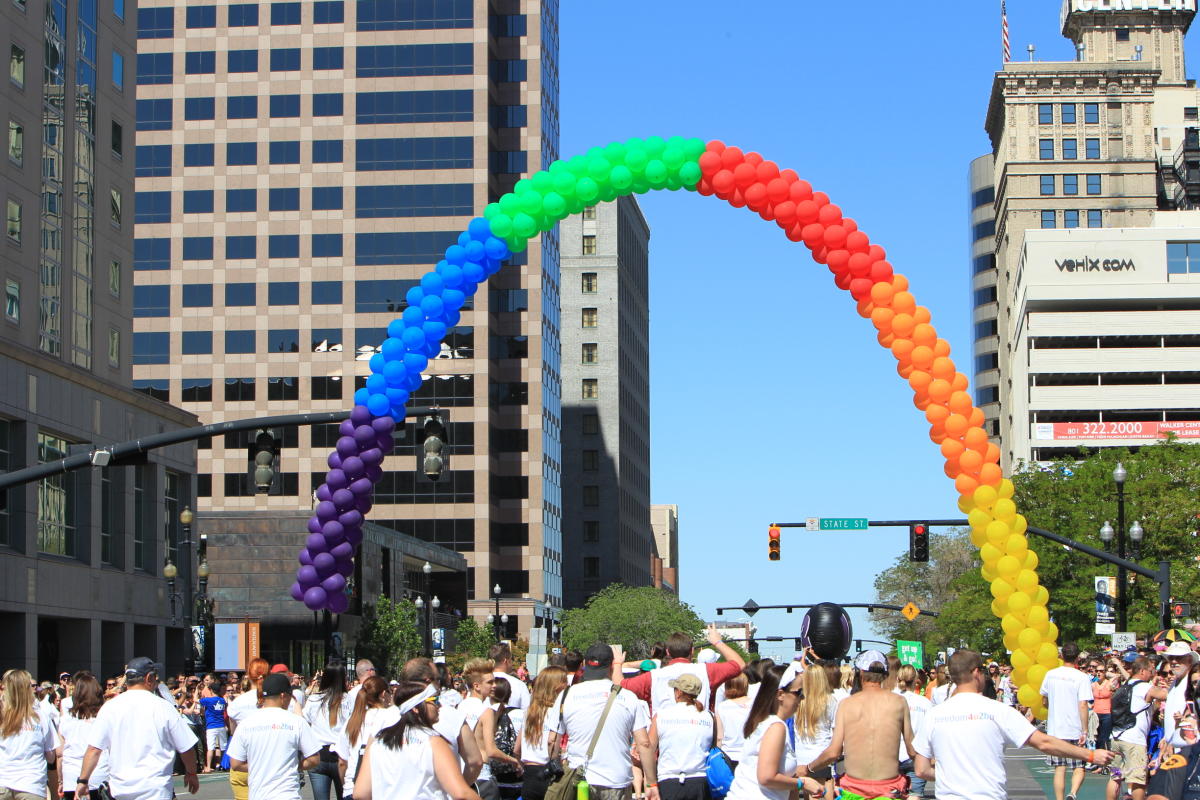 Out and Proud
Since 1983, Utah Pride has been held in Salt Lake. Today, this annual 3-day festival hosts national headlining acts like Betty Who. The event draws tens of thousands of queers and allies to downtown. All identities, orientations, and lifestyles are celebrated at this raucous event. But it hasn't forgotten its activist roots. The event still kicks off with a march at the Utah State Capitol each year.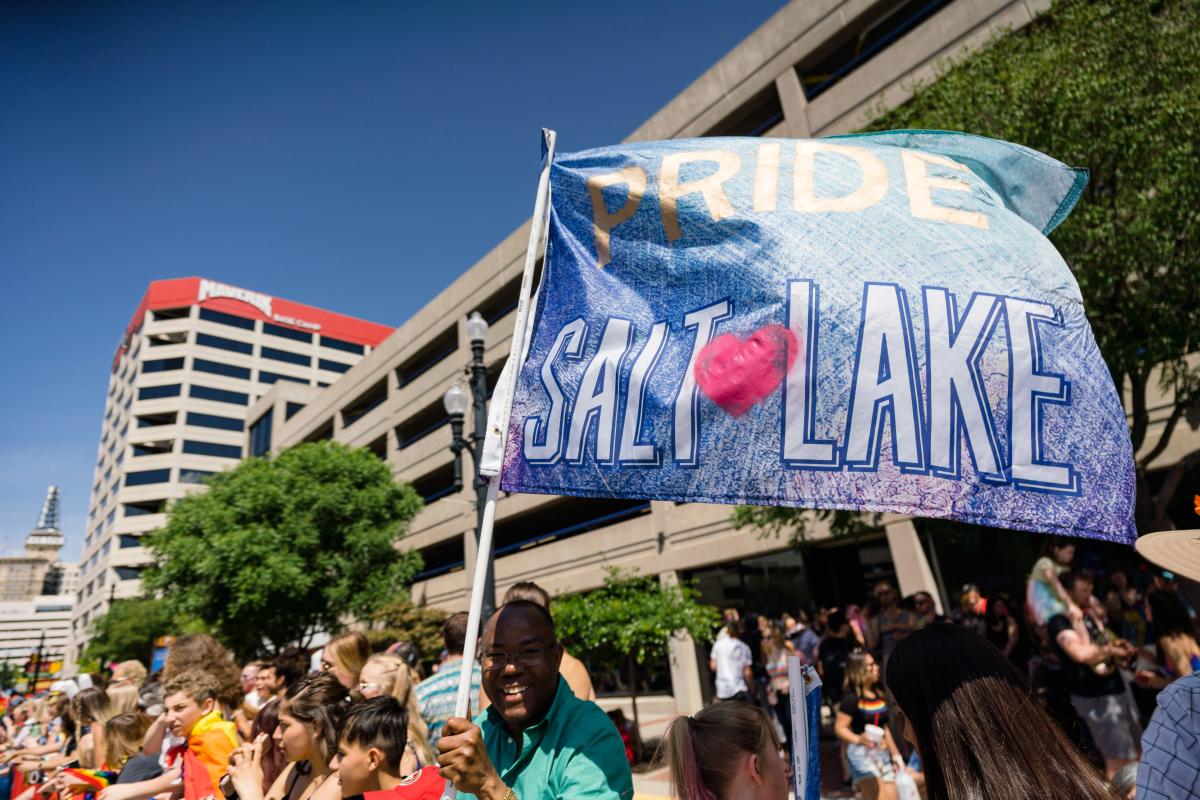 Utah Pride Center
The annual Utah Pride Festival and Parade is a program of the Utah Pride Center. The center is a community-based organization that provides support, education, outreach, and advocacy for queer individuals and their allies.
Many programs and services are generated through collaboration with other community organizations and partners.
LOVELOUD Fest
More recently, LOVELOUD Fest has made waves by celebrating the LGBTQ+ community with a day of music. All proceeds from ticket sales go to the LOVELOUD Foundation which supports local and national LGBTQ+ charities. 
LGBTQ+ Friendly Businesses & Organizations
We don't have room here to list every gay-friendly business and organization in Salt Lake. Since the days of The Crystal Lounge in the 1940s, Salt Lake has had gay bars. Today, the queer community meets at bars like Try-Angles and Metro, cafes like Coffee Garden, and restaurants like Laziz Kitchen. Local arts groups and theaters take pride in welcoming the LGBTQ+ community into their productions. And in Capitol Hill's Marmalade District, you'll find the gayborhood which includes The Garage, Salt Lake City Public Library-Marmalade, Salt Lake Acting Company, Em's Café, Mountain West Cider, and more.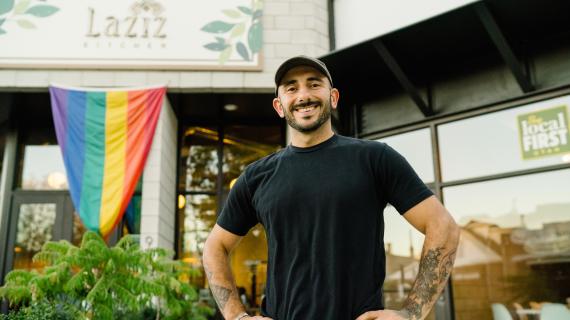 Laziz Kitchen & Moudi Sbeity
Having immigrated to Salt Lake from Lebanon at age 18, Moudi Sbeity—co-owner of Laziz Kitchen, farmer's market mainstay, muhammara master, and out-and-proud "hummus sexual"—is our most recent feature of Salt of the Earth: The People and Places of Salt Lake. Moudi went from making batches of hummus
LGBTQ+ Resources
Utah Pride Center – "Utah Pride unites, empowers and celebrates Utah's diverse LGBTQ+ community by providing a safe and welcoming space for education, partnerships, services and events which advance our collective health, wellness and success."
Q Salt Lake – Utah's Gay and Lesbian News & Entertainment Magazine
Human Rights Campaign – Human Rights Campaign for LBGTQ+ equality in Utah
Stonewall Dems – Democrats for equal rights for Utah's LGBTQ+ communities and their families
Equality Utah–  Working to secure equal rights and protections for LGBTQ+ Utahns and their families.
Log Cabin Utah – Republicans who support fairness, freedom, and equality for LGBTQ+ Americans.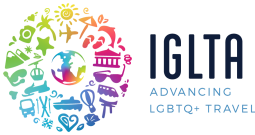 Visit Salt Lake has been a member of IGLTA for over 6 years.
Read more on The Salt Lake Scene



Laziz Kitchen & Moudi Sbeity

Having immigrated to Salt Lake from Lebanon at age 18, Moudi Sbeity—co-owner of Laziz Kitchen, farmer's market mainstay, muhammara master, and out-and-proud…




Salt Lake Welcomes Unity Fest

If you're impatiently waiting for pride week to hit the streets in Salt Lake City again, wait no more, something just as magical has been bestowed upon our great…




Salt Lake's Pride Preview

All year 'round, Salt Lake proudly owns its designation as one of Advocate magazine's Ten Queerest Cities in America, but in June, well, something extra special…
partners

Source