Java Jobs in All Australia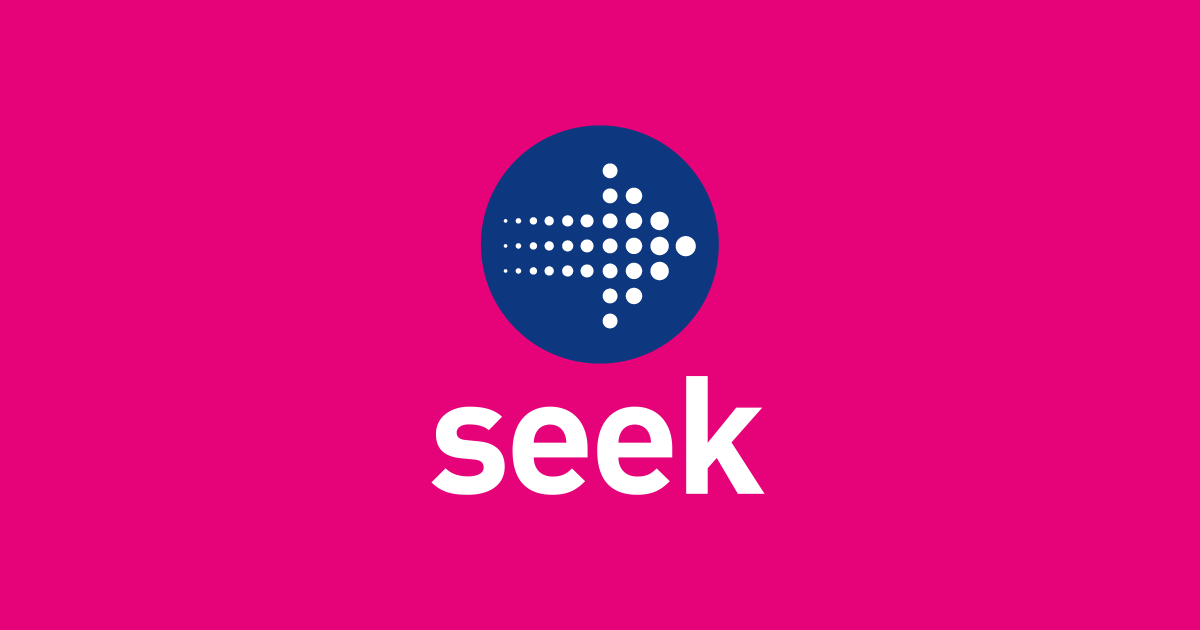 Sorted by relevance Done
This is a featured jobFeaturedat Private Advertiser
Permanent full time position | Immediate start
Based in Rocklea with free parking
Join a passionate, agile and client-focused team
We are looking for a Senior Java/JavaScript Developer to join our awesome team in Rocklea.
This is a featured jobFeaturedat Cognizant Technology Solutions Australia Pty Ltd
A chance to work with Cognizant – a global IT consultancy
Permanent position based in Sydney's CBD
An opportunity to work with a leading financial services brand!
In this collaborative role, the Java API Developer will provide input to develop business system solutions and RESTful Java API's.Listed three days ago3d agoat The Onset
Med-Tech company – make an impact
Java, Spring, Node, AWS
Great environment and work-life balance
From mobile devices to medical equipment, the product development team of this global company works hard to develop the latest technologies.Listed three days ago3d agoat Hyre.We are currently working with one of the largest media conglomerates in Australia.Listed four days ago4d agoat Freelancer.com
Work at one of Australia's top global technology companies
Opportunity to learn and have a great impact on a fast growing company
We are a meritocracy where initiative, innovation, and results are respected
Freelancer Limited, the ASX-listed company that owns Freelancer.com is hiring a Software EngineerListed seventeen hours ago17h agoat NaviroIndustry leading multinational client at the forefront of technological advancementsListed six days ago6d agoat Digital NativeGlobal SaaS Company with Big Data & Analytics focus | Build APIs | Up to $120k + Super | Java 8 | Spring Boot | Flexible Working + Great CultureListed two days ago2d agoat IT Pro Solutions
Work in a convenient location close to public transport
Superb Team culture
Attractive remuration to derserving candidates
We are looking for Senior Java Developer in Sydney, Australia.Listed three days ago3d agoat Versent Pty Ltd
Initial 6 month contract, potential for perm longer term
Develop on AWS, get your hands on as much as you like!
Enterprise scale with a small tech company culture
We're looking for a Senior Software Engineer to join the family to continue to build on a microservices platform we've started to build!Listed three days ago3d agoat Private AdvertiserWe are a diverse team of strategists, innovators, engineers, architects, developers and designers that help solve complex business problemsListed five days ago5d agoat ANZ
At ANZ we aim to provide a flexible working environment
Dress for your day in the 'New Ways of Working'
Work with curting edge technology
Experienced Java API developer to be involved in the architecture and development of the future Market Risk Viewing solution.Listed five days ago5d agoat The Argyle Network
Work for a top-tier Investment Bank head quartered in Sydney!
Learn from the best Software Engineers in the industry!
Professional yet flexible environment with good work/life balance!
A Junior to Mid-level Java Developer is required to work within a multi-talented and diverse team in the Derivatives Trading space.Listed six days ago6d agoat Alcidion Aus Pty LimitedOpportunity to join our high performing engineering team to further develop our platform.Listed four days ago4d agoat Hays Information Technology
Global Software Organisation
Lucrative 6 month contract up to $800 per day
Greenfield Project
Lucrative month contract position working for leading Software Company.Listed three days ago3d agoat Continuum RecruitmentStrong full stack Java Developer required to take on the end to end development and enhancement of my client's advanced environment…Listed four days ago4d agoat The NetworkFamily orientated working culture + 5 star employee ratings, positively impact and help engineers improve how the code!Listed eighteen hours ago18h agoat ValroseJava Developer needed for an 8 week piece of work. You will be part of a supportive, friendly team looking to produce quality work for their clientListed four days ago4d agoat sportsbet.com.au
You will be part of a team that spans the globe
Tailored development programs
Flexible working
This Engineer role is a key position within Trading Solutions, responsible for designing and delivering Software SolutionsListed one day ago1d agoat NaviroOutstanding Engineer required to join top performing Sydney consultancyListed three days ago3d agoat Command Group
Java / Spring Developer $130K
near Strathfield
Financial Sector
Looking for a Java Backend Developer with Spring experience $120K+Listed four days ago4d agoat ANZ
'New Ways of Working' agile and working flexibly
Engaging everybody and using cutting edge technology
Dress for your day and feel comfortable
Provide Best-in-Class Foreign Exchange Services to ANZ customers by empowering staff to build World-class products.Listed five days ago5d agoat Ignite
Brisbane location
Financial domain experience preferred
12 months contract – multiple positions
Senior Java Developer- experience in large distributed systems

Source