Jakarta travel guides 2020– Jakarta attractions map – Jakarta independent travel guidebook – Trip.com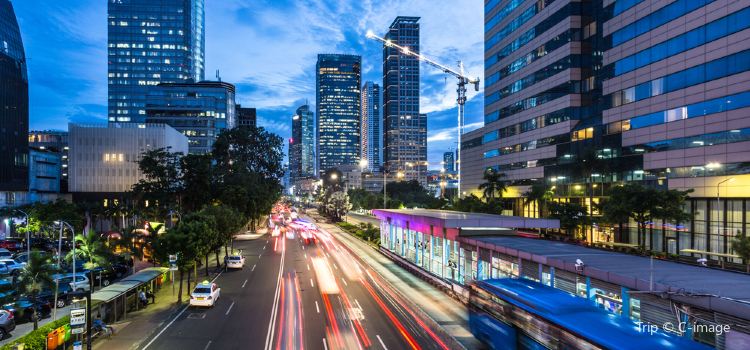 About Jakarta
The Indonesian capital of Jakarta is located in the northwest of Java Island and is the political, economic and cultural center of the country. Jakarta, also known as "Coconut City" was just a small fishing village back in the 5th century AD, but is now a sprawling international and multicultural metropolis. The city can be separated into two parts, the old and the new. The old, industrial district is in the north, close to the bay and features unique scenery with numerous monuments. The new district, located in the south, is full of modernity and houses the central business district. Central Jakarta serves as the political center of Jakarta. Most of the buildings here are European in style. Many visitors to Indonesia use Jakarta as a transit point, but a walk around the historic city is well worth the time.
Popular Attractions in Jakarta
Jakarta's most popular landmark is certainly a large one: the Monas obelisk stands at 132 meters and is capped with 35 kilograms of gold. It was finished in 1975 and houses a number of museums, including Freedom Hall and the Hall of Contemplation. Admission is free of charge.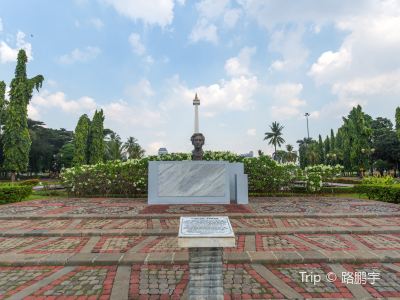 Merdeka Square is located in the Central District of Jakarta. It is now one of the most important sites in Indonesia, housing many significant landmarks such as the National Monument, Merdeka Palace, the Supreme Court of Justice,the National Museum and many important government offices including the office of the Governor of Jakarta as well as the American Embassy.
First opened to the public by Indonesia's first President, Sukarno, on 22 February 1978, the Istiqlal Mosque of Jakarta is the largest mosque in South East Asia both in structure and capacity, as it can accommodate congregations of up to 120,000 people. Located at Jalan Taman Wijaya Kusuma in Central Jakarta, on the north eastern corner of the Merdeka Square, the Istiqlal Mosque stands out with its 45m diameter dome and tall minarets. Istiqlal meaning 'Independence', is a reminder of Indonesia's struggle for national Independence.
Located in Medan Merdeka Barat, Central Jakarta, on the west side of Merdeka Square, the National Museum of Indonesia is the pride of Jakarta, providing visitors an insight into Indonesia's long history and cultural heritage from the prehistoric days up to today. Having recently been expanded, the museum houses an impressive collection of no less than 109,342 objects covering Indonesia's Prehistory, Archaeology, Ethnography, Numismatics-Heraldic, Geography and Historical Relics. The museum is regarded as one of the finest museums in Indonesia and Southeast Asia.