10 must-visit tourist attractions in Garut – Destinations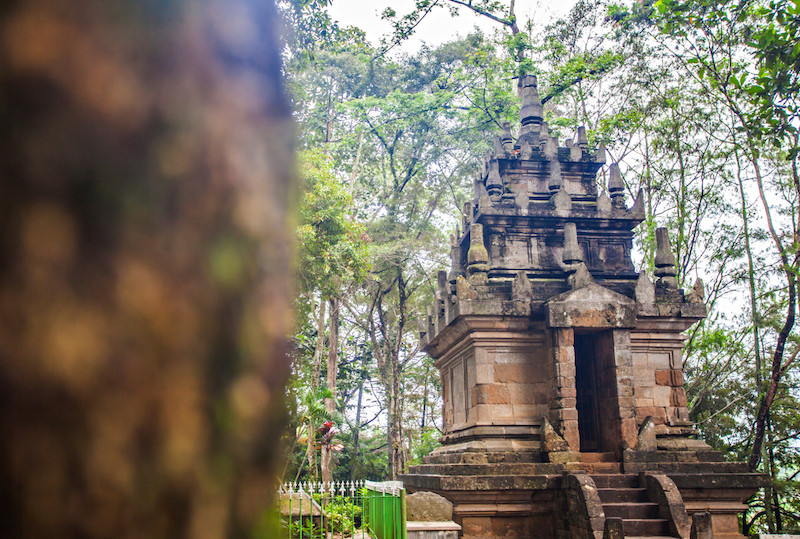 Cangkuang Temple is the only Hindu temple on Sundanese soil. (Shutterstock/Sony Herdiana)
If you pass through West Java on your annual homecoming trip, you may want to stop by Garut as there are plenty of tourist attractions to visit.
Here are several places you need to check out in Garut:
Mount Papandayan
Standing 2,655 meters above sea level, Mount Papandayan is ideal for first-time mountaineers. Clean water, toilet facilities and food stalls are also available for visitors.
Situ Bagendit
A lake in Banyuresmi district, Situ Bagendit offers a beautiful mountain view, where tourists can experience riding on rafts. The lake gained popularity when President Joko "Jokowi" Widodo participated in the mass hair-cutting event at the shore of the lake in January.
Cangkuang Temple
Nestled in Cangkuang village and surrounded by four mountains, Cangkuang Temple is the only Hindu temple on Sundanese soil. When you are in Garut, this historical site is worth a visit.
Sayang Heulang Beach
This beach is one of the most popular beaches in Garut. Located in Mancagahar village, Sayang Heulang beach is known for its rocky shore. To enjoy sunsets, head on to the neighboring Santolo Beach.
Read also: Jakpost guide to Taman Safari Indonesia – Bogor
Rancabuaya Beach
Rancabuaya Beach gained popularity thanks to the novel "Perahu Kertas" (Paper Boat) by Dewi Lestari. To experience life as a local, stay in one of the locally managed homestays.
Talaga Bodas
Although still an active volcanic crater, Talaga Bodas offers a beautiful view of blue waters and mountains. Talaga Bodas is located 20 kilometers from Garut, in Wanaraja district.
Leuwi Tonjong
For a Jurassic Park feel without the dinosaurs, visit Leuwi Tonjong. Ride a small boat between two cliffs on the green lake and find a waterfall at the end of the gap.
Kawah Kamojang
An active crater of Mount Guntur, Kawah Kamojang is located at Cibeet village and consists of several other craters. Those with skin issues may want to try the hot spring baths to cure skin diseases.
Sabda Alam Hot Springs
Another hotel and resort that offers hot spring baths in Cipanas, Garut is Sabda Alam. Various accommodation options are available in the area, suitable for various budgets.
Kebun Mawar Situhapa
Flower enthusiasts may want to visit Kebun Mawar Situhapa or Situhapa Rose Garden. Located at Kamojang road, visitors can find a variety of colorful roses which are perfect for a photographic backdrop.
Your premium period will expire in 0 day(s)
close x
Subscribe to get unlimited access Get 50% off now